The Burlingame Campus Remains "Home" to Sisters Who Live On and Off Campus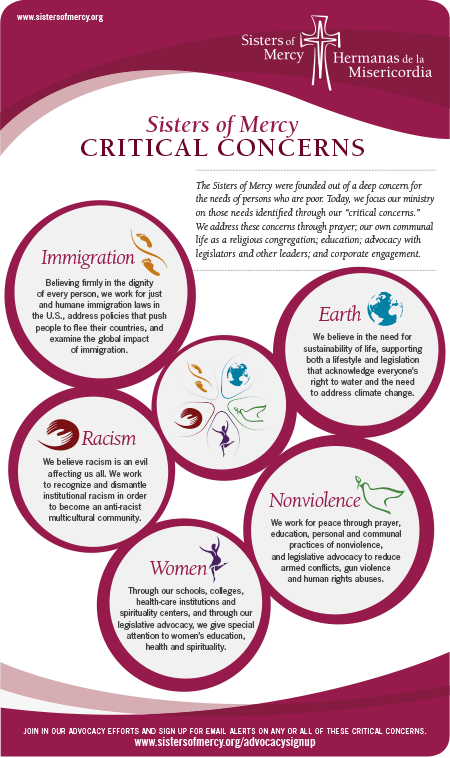 As in the past, the Sisters of Mercy are committed to the Critical Concerns of the time. Currently, 50 Sisters currently live on campus; 25 in the Motherhouse (now known as Mercy Convent) and 25 in Marian Oaks Life Center. Other Sisters live off campus to be closer to their ministries.
Like the eight Sisters who first came to San Francisco, today's Sisters of Mercy serve in ministries of healthcare and education along with spiritual direction, counseling, pastoral ministry, prayer ministry, advocacy and social change, social service and housing, and many other areas of need. Burlingame Sisters not only work in Mercy-sponsored ministries but in individual ministries across a broad range of needs.
However, as Burlingame Sisters continue to age, and fewer young women choose to enter religious life, the number of Sisters living on campus will steadily decrease.
In the future, few or no Sisters may be present on the Burlingame Campus. For this reason, Mercy has begun planning now to implement changes that will sustain current campus ministries and potentially include new ministries on the campus for the long-term.
Mercy High School Burlingame and San Francisco.

Mercy Housing serves many in California.

St. Mary's Medical Center.

Sister Linda Bradford working in a parish school.